Pregnancy Chiropractic in Grand Rapids MN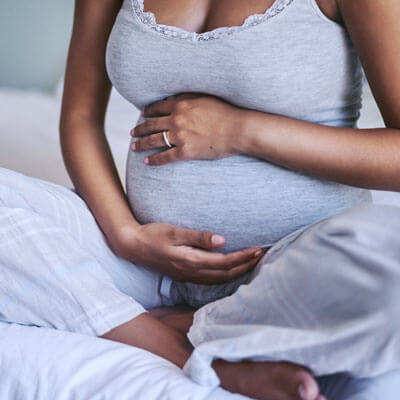 You may be surprised to hear this, but the nine months of pregnancy present one of the best times for people to receive chiropractic care. Adjustments can work as a natural pain reliever, as well as a valuable preparation for your baby's journey through the birth canal and into the world.
It's important to make sure your pelvis is aligned if you are pregnant, since flexibility and health in that area is critical when it comes time for the baby to be delivered. Plus, proper alignment can relieve a lot of pain naturally, helping you avoid pain medication and go through this special season happier and healthier.
Comfortable, Safe, and Effective
Through every stage of pregnancy, chiropractic care is a safe and effective tool that can help you and your preborn baby maintain optimal health. At Davis Chiropractic Health & Wellness, P.A., we engage in constant communication with you to make sure you are getting the relief and care you need while feeling secure throughout the process.
To help it be an enjoyable experience, we use different techniques and tables that make it more comfortable for you as a pregnant patient to receive an adjustment.
There are many success stories
Dr. Davis and Dr. Joki
have when it comes to successfully preparing for a healthy birth. Plus, once the newborn has arrived, our chiropractors offer adjustments to help the little one recover from the delivery.
Don't Delay; Start Today!
Whatever stage of pregnancy you're in, today is a good day to get started on chiropractic care. You will go through a similar process as all our other patients, as we do an examination and consultation prior to starting care.
We like to see patients early and fairly often, although we always make sure visits are maximized for impact and efficiency, so you won't come in unnecessarily. Toward the end of the pregnancy, most patients are visiting about once a week.
Contact Us
Given the value we have seen it provide over the years, we believe every pregnant woman deserves chiropractic care. Schedule your appointment now.
CONTACT US

Pregnancy Chiropractic Grand Rapids, Cohasset and Coleraine MN | (218) 326-1804