Supplements in Grand Rapids MN
Order Supplements Online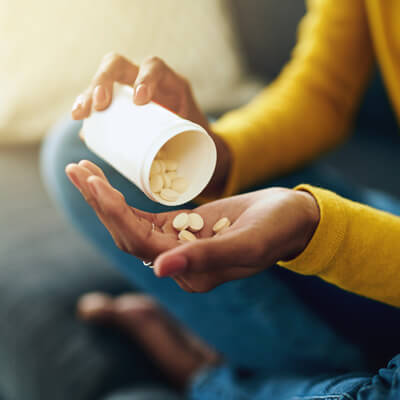 Your body can experience tremendous benefits in taking nutritional supplements that complement your chiropractic care. Helpful for all ages, Dr. Davis and Dr. Joki offer recommendations, answer questions, and provide access to supplements that can help your body make a holistic recovery and take the next step on the road to optimal health.
We sell a wide range of products at our Grand Rapids clinic. We can also help you get set up with ordering online through NutriDyn and Metagenics—our partners and two of the leading pharmaceutical companies in the nutrition industry.
If there are emerging or rare supplements we do not carry or cannot provide a professional recommendation on, our partnership with NutriDyn means that Davis Chiropractic Health & Wellness, P.A. patients also have access to a nutritional counselor who can provide guidance as necessary.
What Are the Benefits?
In offering a nutritional supplements service, we find many direct and indirect benefits for our patients. Specific supplements can ease hypertension, help nerves function better, and add critical nutritional components that are lacking in the Standard American Diet.
Inflammation in the body is the top reason that our patients choose to take supplements as part of an effective care plan. Muscle tightness and cramps are regular reasons for nutritional help, too. If you are experiencing these or similar ailments, Dr. Davis or Dr. Joki will likely recommend that you consider a supplement that augments the physical care you receive in the office.
Super Supplement Wednesday
Enjoy a 20% discount on all supplements if you purchase on Super Supplement Wednesday (the first Wednesday of each month.) If buying online, please use the links provided below to shop for your supplement needs.


Learn More Today
To begin whole-body healing with our chiropractors and support team, please contact us! In addition to supplements, we offer chiropractic adjustments, massage therapy, custom orthotics, pregnancy and pediatric care, and more. Schedule an initial visit now.

Supplements Grand Rapids, Cohasset and Coleraine MN | (218) 326-1804