Massage Therapy in Grand Rapids MN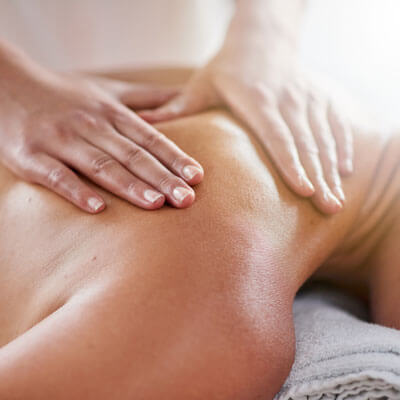 Davis Chiropractic Health & Wellness, P.A. goes beyond chiropractic adjustments, as we offer patients a variety of therapy modalities to help them get better as quickly as possible, starting with massage therapy.
This type of bodywork is available with
our team's licensed therapist, Ashley
. It is ideal for patients dealing with several concerns, from tense muscles to pain stemming from misalignments.
Ashley will work with you and our chiropractors to identify problem areas and find an effective solution for your concerns. Your massage will be a relaxing experience that is personalized to your needs and pain tolerance as you and Ashley communicate what intensity is appropriate.
Massage Therapy Options
Our team is proud to offer a variety of focused massage therapy sessions, including:
Therapeutic medical
Deep tissue
Hot stone
Cupping
Scraping
Prenatal
Infant and child
Geriatrics
Sports
Chair
Preventative
There are many reasons patients come in for massage therapy. The need to relieve pain and/or pressure on one's spine is common for patients seeing Ashley. This can be a wide clientele, from adults who stay active, children and infants, those who are pregnant, or others.
Many receive massage therapy with
chiropractic care
—it helps adjustments stay in the corrected alignment longer—but some get it on its own. A conversation with our team can help you determine if massage therapy is right for you.
Contact Us Now
Don't wait to get started on one of our many effective massage therapy options. We charge $50 for 30 minutes, $90 per hour, or $120 for 90 minutes. Please call us to schedule an appointment! Our practice is accessible with flexible hours and availability on Saturdays.

Massage Therapy Grand Rapids, Cohasset and Coleraine MN | (218) 326-1804