5-Star Family Chiropractors In Grand Rapids MN
Function Better, Feel Better
We all want to live a pain-free life, but at Davis Chiropractic Health & Wellness, P.A., our focus goes beyond simple pain relief. We care about what you can do when you are no longer limited by pain—we want to help you live the best life you can and do the things you love.
When your body works the way it should, it heals the way it should. Our care is always individualized, based on your needs and findings in your exam, which includes on-site X-rays if necessary. We want you to understand what's going on with your body, so you can be active in your family's health.
Get Started Today – Call (218) 322-1141 or book an appointment online now!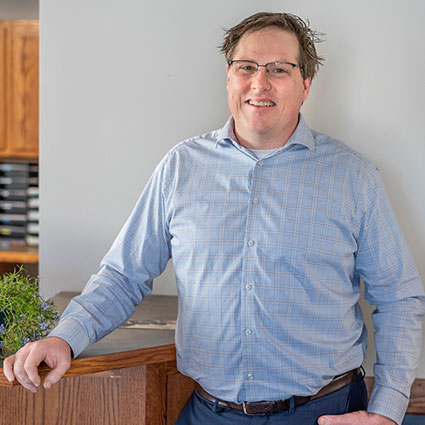 A Team Dedicated to Your Success
We'd love to welcome you into our clinic. If you're ready to get started, contact us today to book an appointment. We happily accept insurance, offer Saturday visits, and walk-in appointments as available. We can usually get you scheduled within the week or the following week. We look forward to helping you!
Get started today – Call (218) 322-1141 or book an appointment online!
Dr. John and Dr. Ryan offer a wide variety of adjusting techniques, so they can tailor care to your individual situation and preferences. Our primary adjusting techniques include:
Activator Methods®
Drop Table
Electrical Stimulation
Ultrasound
Mechanical Traction
Cold/Heat Therapy
Diversified
We combine our care with supportive care, including lifestyle, nutrition and posture education. We have many clients who seek our care because their work posture is poor, which leads to neck pain and shoulder tension.
Massage is ideal for patients dealing with a number of concerns, from tight and tense muscles to pain and beyond. Ashley will work with you and our chiropractors to identify problem areas and find an effective solution for your concerns. Your massage will be relaxing and effective. Ashley takes a unique approach to every individual's needs.
Types of Massage
We're proud to offer a variety of focused massage therapy sessions, including:

Therapeutic Medical Massage
Deep Tissue
Hot Stone
Pre-Natal
Sports Massage
Geriatrics
Infant & Child
Preventative
We can't wait to meet you – Call (218) 326-1804 or book an appointment online now!
Davis Chiropractic Health & Wellness, P.A. is an inviting, open-concept, modern health care practice with a warm, family-focused feeling.
Your First Visit
We'll check your health history and gather all the relevant information we need to fully understand your current health. We'll do an exam to pinpoint the root of your problem and take X-rays (if needed). Remember that everything is done with your approval and we'll explain everything along the way. Watch this video to hear from one of our happy patients about her experience.
Second Visit
During this visit we'll discuss your X-rays, scan results and then it's time to discuss your options for care. We can talk about costs, scheduling, and then if you're ready, we can begin care. We'll continue to monitor your progress so we can make sure we're always on track.
Contact Davis Chiropractic Health & Wellness, P.A.
We'd Love to Hear from You! Call (218) 326-1804

BOOK ONLINE
Book your appointment online using our online booking tool. For any questions, please call (218) 326-1804.
CONTACT
Davis Chiropractic Health & Wellness, P.A. 204 NW 5th St. Grand Rapids, MN 55744
T: (218) 326-1804
Office Hours
M
8:00 – 12:00
2:00 – 5:30
T
8:00 – 12:00
2:00 – 5:30
W
8:00 – 12:00
2:00 – 5:30
F
8:00 – 12:00
2:00 – 5:30

FIND US
We're located next to the Centre Square Mall and there is a parking lot for you to use. Also, public transportation is available near our practice if you prefer.
(218) 322-1141